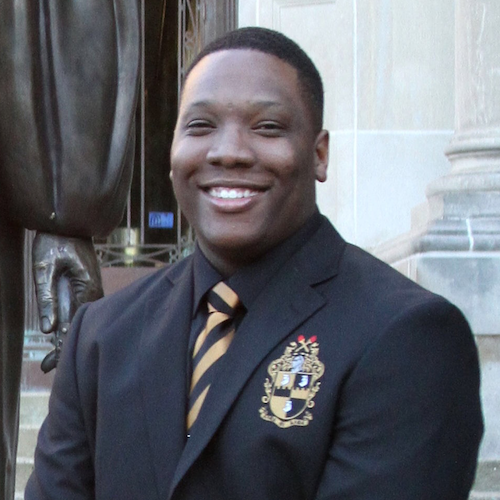 Works at Archer Daniels Midland (ADM) Environmental Health and Safety
Going through college life, you find it hard to maintain without having a job, whether you are working on campus or, if you can find and function, a night job. The Four Rivers Scholarship gives you an outlet. It gives you the opportunity to enjoy the experience of hanging out and meeting other people. It gives you the security of knowing you can buy groceries and not having to deal with the "Freshmen Fifteen" and actually eat healthy. Other than the spending aspect, I was able to challenge myself to compete and show my improvement as the semesters went by.
Tevin Crumble
2010 Fulton County Graduate & Murray State University Graduate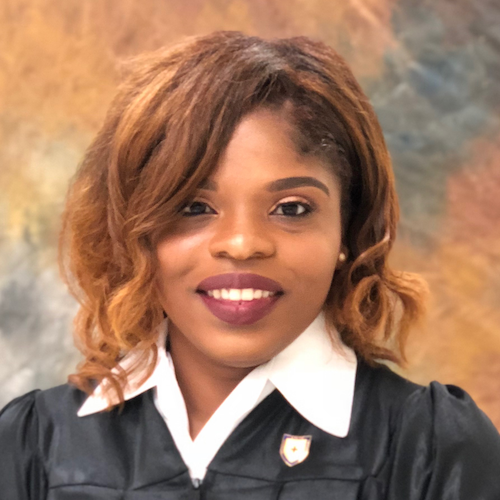 Four Rivers has made a substantial impact in my life. As a first generational graduate, attaining the financial resources to go to college was very limited. However, Four Rivers along with other scholarships made it possible for me. Also, through the utilization of Four Rivers dual credit program throughout high school, I was able to start my freshman year of college as a sophomore. I am so thankful for the ways that Four Rivers Foundation has contributed to my successes in life.
Jeral Mack
2013 Fulton County Graduate & Murray State University Graduate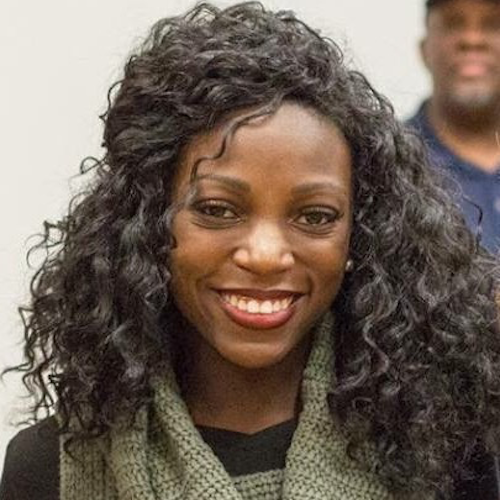 The Four Rivers Foundation helped me get a jumpstart in taking college courses and even being able to take them for FREE. This not only provided me with the challenge that I was looking for while in high school, but it also provided financial relief to my mom because I was in a single parent household. The Four Rivers Foundation benefited me so much that I was able to graduate college in 3.5 years! I am truly grateful for the opportunity that was afforded to me through this foundation.
Annesha Jackson
2014 Fulton County Graduate & Murray State University Graduate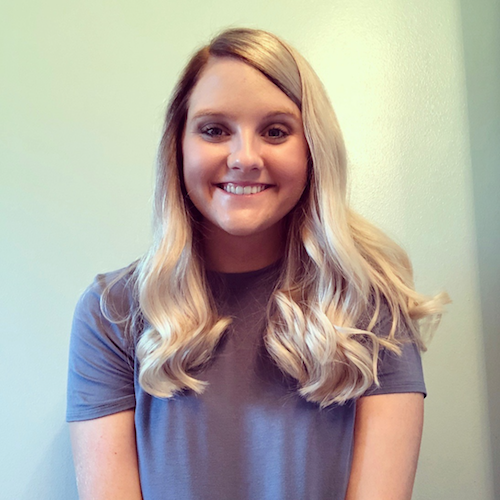 Works at Miller Family Dental Care as a dental assistant
The Four Rivers Foundation scholarship helped me by cutting down on a lot on my student loans. I've been out of high school 5 years and my student loans are very close to being paid off. Dual credit classes helped me in many ways. One way is financially. I saved so much money by taking dual credit classes in high school instead of college. It also helped me get ahead in college. Since I didn't have to take a lot of pre-requisites I got into my program quicker.
Sarah Beth Bennett Copelen
2013 Fulton County Graduate & Murray State University Graduate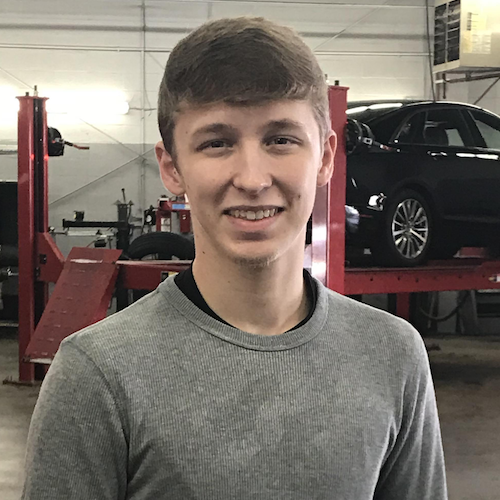 Works at Union City Ford Parts Department as a parts advisor
The Four Rivers Career Academy dual credit program has provided me with areal life insight. I see what I did in high school in my job today. I felt confidant and prepared for my career. My certifications earned in high school helped me obtain this job.
Bradley Webb
2018 Fulton County Graduate with Certification in Automotive and Welding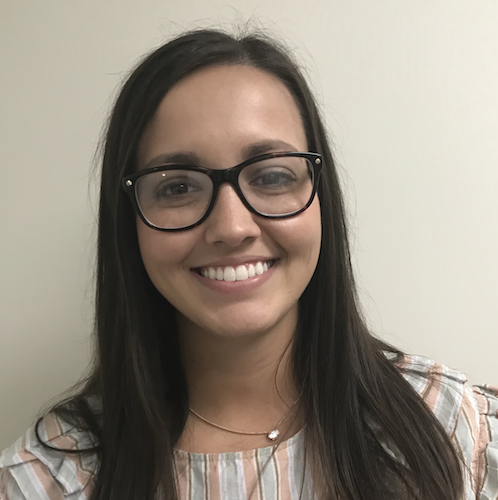 Four Rivers allowed me to take college classes, no expense for me and my family, while still in high school. This opportunity allowed me to enter college with over 24 college credits. They provided financial assistance to help me with all college expenses. This especially helped offset the cost of my books each semester. The support they provided throughout my years spent at Murray State was very beneficial and greatly appreciated.
Abigail Miller
Fulton County Graduate & Murray University Graduate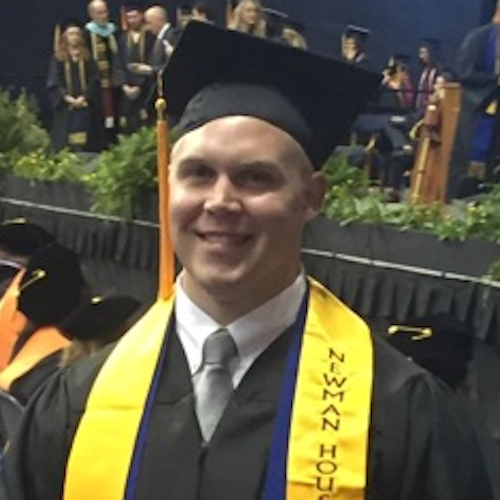 OR Nurse at Murray Calloway County Hospital
The Four Rivers scholarship helped me pay part of my way through school. I would ensure my grades were good and I had the number of hours needed in to receive it and I was very appreciative of the assistance it provided for me through this time in my life when I needed it most. The dual credit I was able to receive helped me not only financially by getting college credits free at my own high school, but also allow me to get a feel of what college was going to be like. It applied pressure and challenged me so once I took on a college workload of classes I was better prepared!.
Charley Lattus OR RN BSN
2012 Graduate of Fulton High School & Murray State University Graduate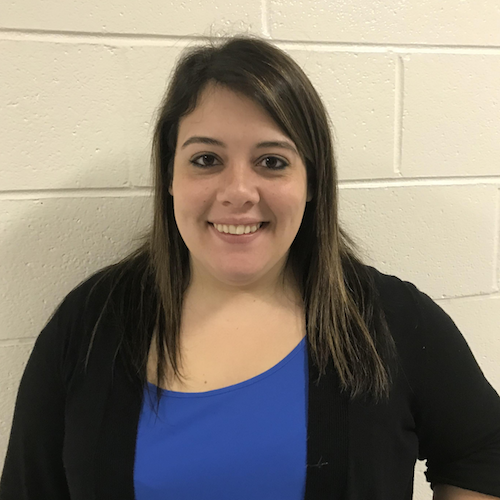 Spanish teacher at Fulton Independent School
Thanks to Four Rivers, I was able to feel secure when going to school. I didn't have to worry about how I would get my books or other materials I needed. Four Rivers gave me the comfort in knowing that my community was supporting me and that I would be able to keep learning, thanks to their scholarship.
Morgan Wade
Fulton Independent School Graduate & Murray State University Graduate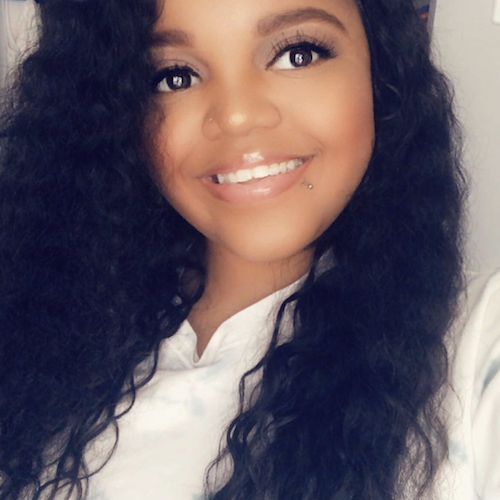 As a former member of the Falcon Academy and current recipient of the 4 Rivers Scholarship, my education has been tremendously impacted. Falcon Academy helped ensure that I was college ready. Being able to enroll in college classes while in high school exposed me to the intensity that college life offered. I was able to receive help from college professors as well as my high school teachers. The 4 Rivers Scholarship helps with all the essentials I need for college. Both Falcon Academy and the 4 Rivers Scholarship Program have and continue to play a significant role in furthering my education.
Nekkesia S. Jackson
2015 Hickman County Graduate & Currently Attending The University of Louisville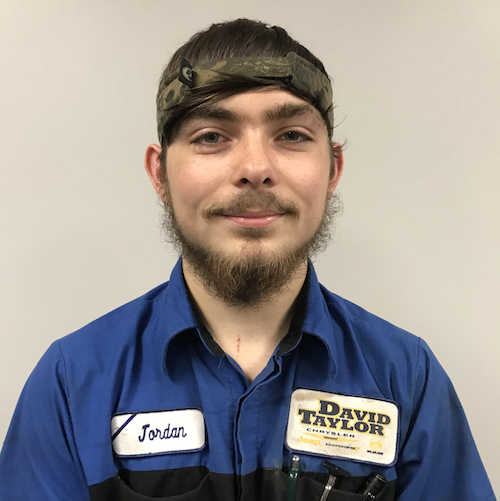 Works at David Taylor Automotive
The Four Rivers Foundation allowed me to take dual credit classes in academic and technical courses. I was able to earn nine industry certifications in automotive while attending classes there and completed a work-based learning opportunity at the place where I now work.
Jordan Simmons
2018 Fulton County Graduate with certifications in Automotive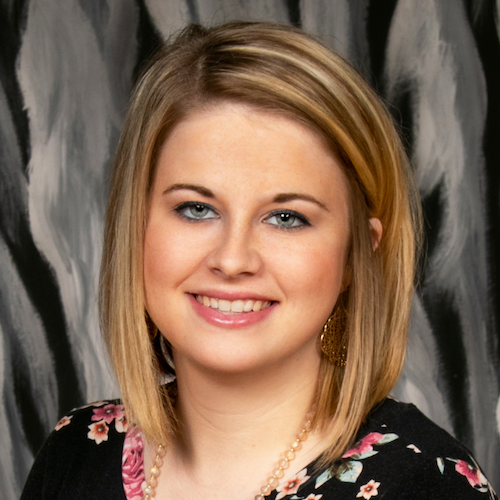 English teacher at Hickman County High School
The Falcon Academy Program began my senior year of high school. Through this program, I was able to get a head start on many of my college courses and complete an entire semester of college before leaving high school free of charge. Since then, I went on to attend Murray State University to obtain my teaching degree in English Education. It was because of the giving spirit and support that I received from the community and school faculty alike that I chose to come back to teach at Hickman County myself. My hope is that I am now making the impact on students that teachers and programs like the Falcon Academy made on me.
Allison Wilson Kelly
2012 Hickman County Graduate & Murray State University Graduate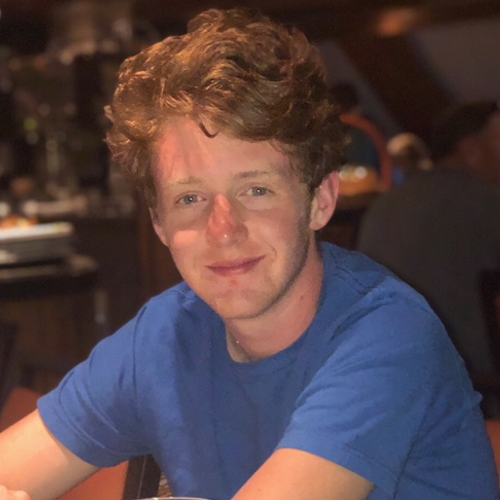 Jacob graduated Carlisle County High school with 5 dual-credit hours in welding through WKCTC. He attended the Mayfield ATC for two years and completed their Welding program. Jacob currently attends West Kentucky Community & Technical College and is pursuing his Welding Certifications along with his associate's degree. His classes are at the Skills Craft Training Center, and he is loving school. For Jacob, the importance of dual-credit is that he was able to get started early earning hours towards his certifications. Jacob is ahead of the game, and many of the students in his program seek him out for help.
Jacob Deweese
2018 Carlisle County Graduate, Currently Attending WKCTC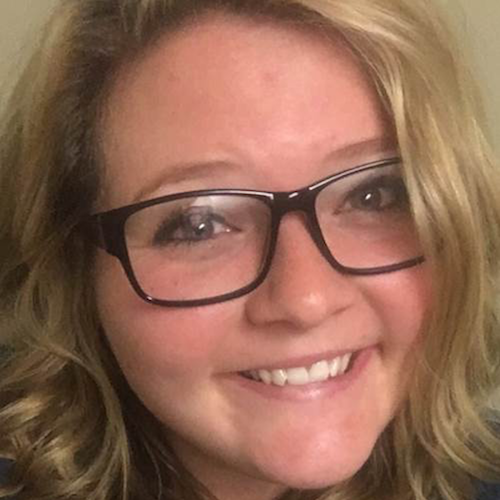 The Four Rivers Foundation has greatly impacted my life and has helped me become the successful person I am today. I graduated from Murray State University with a Bachelor Degree in Social Work in just two and a half years with my freshman year of college paid in full. I was very fortunate to attend Hickman County High School which provided dual credit classes known as Falcon Academy. The scholarship money that I received helped me pay for my class books and other necessities that I needed throughout college. I came from a very low poverty-stricken family and I did not have a positive support system. Therefore, going to college would have been very difficult or almost impossible for me. The Four Rivers Foundation helped make going to college possible for me.
Franki Richey
Hickman County Graduate & Murray State University Graduate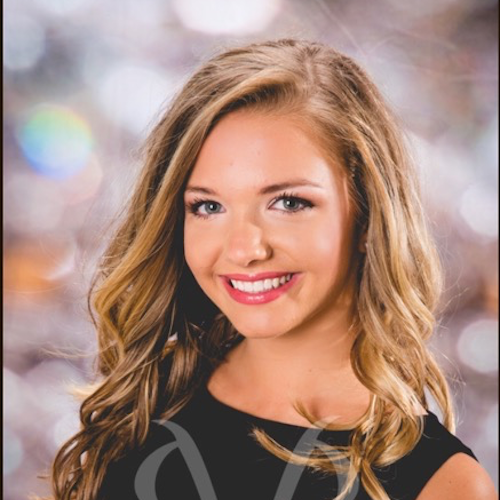 I graduated with 30 hours of college credits. Dual credit allowed me to complete many of my general education classes in an environment that I was comfortable in before I graduated from high school. I was able to learn and adjust to what college classes were like before I even set foot on a college campus. I am thankful for the opportunity to have taken dual credit class, as having them completed helped me during my first year of college. This opportunity wouldn't have been possible without the funding of Four Rivers Foundation, and for that, I'm extremely grateful.
Abigail Lanier
2017 Carlisle County Graduate & Currently Attending MSU